Nutrition and Dining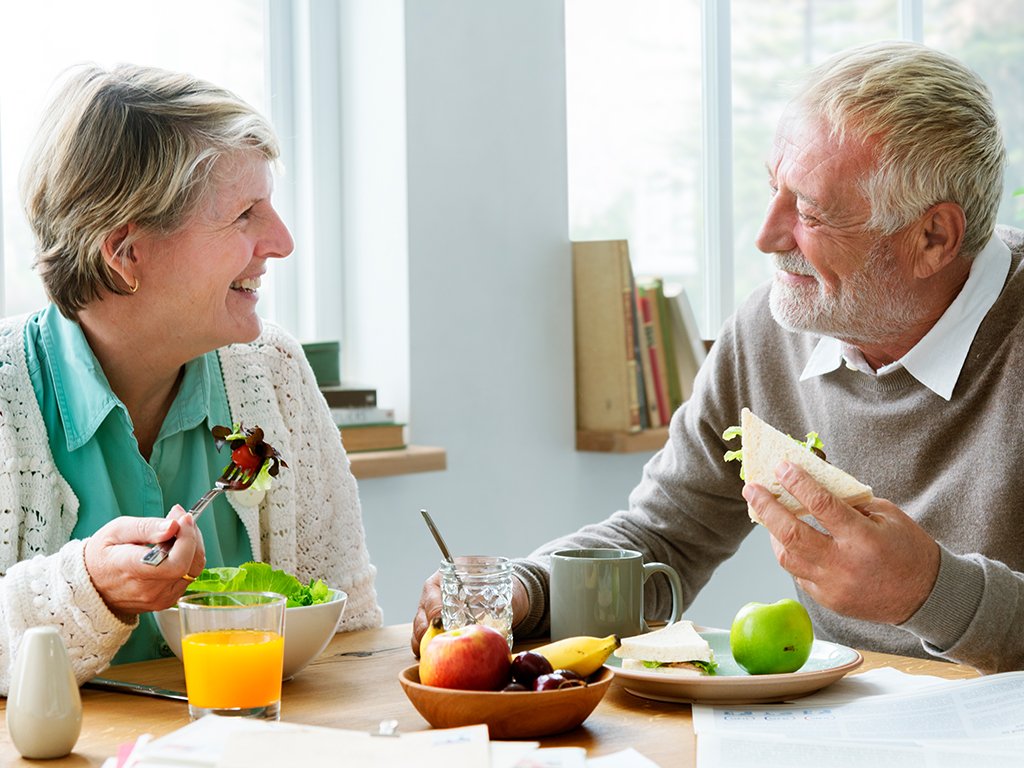 Healthy, Nutritious Meals
Malnutrition affects seniors who suffer from loneliness, isolation, immobility, depression, dementia, and other medical conditions. The Senior Friendship Centers Dining Centers and home-delivered meals programs provide more than food- the opportunity to connect with people helps feed their hearts and souls. For many seniors, these meals are the only nutritious and filling meals they eat all day.
We serve nearly 300,000 meals each year to older adults in four Southwest Florida counties: Sarasota, DeSoto, Charlotte and Lee.
Friendship Dining
Are you over 60 and looking for a healthy and nutritious hot meal in a clean, safe and friendly environment?
Three of our dining locations are located within Senior Friendship Centers activity centers. The other Friendship Dining locations are offered through a partnership with senior living facilities, apartment complexes, over-55 residence communities, and community centers throughout Southwest Florida. All dining locations provide the same tasty and nutritious meals, with differing hours of operation.
We suggest a donation of $3 to help us cover the cost of the meals, however, anyone is welcome to a hearty meal regardless of their ability to pay. Your contribution helps us provide meals for older adults in the communities we serve. Dining Centers are continuing to reopen. For a list of open dining centers, call (941) 955-2122.
Free Meals Delivered to Your Home
The Friendship Home Delivered Meals program provides well-balanced meals to older adults that are prepared fresh and quickly frozen to assure optimum freshness when heated. Home delivery is a convenient way to get meals to those who can't cook or are homebound. In addition, home-delivered meals are a great way for long-distance care providers to be sure their loved ones are receiving healthy, nutritious meals.
Friendship Home Delivered Meals are delivered to people aged 60+ once a week, and usually provide up to 7 frozen meals at one time. Call the Area Agency on Aging at 1-866-413-5337 to determine eligibility for home-delivered meals in Sarasota, Charlotte, DeSoto, and Lee Counties.
Funded in part by