Resources for Aging
In-Home Services/Case Management
Help Navigating Elder Services
When you call the Elder Helpline at (866) 413-5337, an unbiased, trained professional will assess your needs and refer you to Senior Friendship Centers or one of the many organizations that provide case management services to older adults in Southwest Florida. In partnership with the Florida Department of Elder Affairs and the Area Agency on Aging, the helpline staff determines your needs and assigns a case worker to you, if appropriate. Your case worker will contact you directly to further asses your situation and determine which programs are the best fit for you.
After a case worker is chosen for you, he/she will visit your home or call you to manage your case and help you access the support you need through federal or state-funded social services.
For an assessment to see if you qualify for case management services through a state or federally-funded program, your first step is to call the Elder Helpline: (866) 413-5337. Call Senior Friendship Centers at (941) 955-2122 for general information about services.
Friendship at Home
Older adults often deal with challenges related to isolation when they choose to age in place. Especially if a spouse or partner passes away, survivors sometimes fail to thrive on their own without intervention. Through the work of dedicated volunteers, this program offers many benefits to seniors who are home-bound or unable to travel unaided. We provide these programs:
Telephone Reassurance — Volunteers will make a cheery phone call once or twice a week to check on their clients and engage them in conversation.
Friendly Visitor Program — Volunteers are matched with a senior who requests a friend to come and chat, help with errands, play games or just enjoy companionship.
Supportive Intervention Programs — Our Friendship at Home coordinators can help clients with limited mobility access community resources to meet their needs. This program also offers limited, temporary help for individuals facing a one-time financial crisis through various donations, alternate funding and through Season of Sharing grants in Sarasota County.
If you would like to volunteer for Friendship at Home, or if you know of an older adult who may need help, please call the Center in your area:
Crisis Intervention
One-Time Help for Urgent Financial or Utility Needs
If you find yourself in need of temporary help with a financial situation, are in transition and need one-time assistance with a rent or utility bill, or if you find yourself on the verge of homelessness, we may be able to offer short-term help through our Friendship at Home program. This program offers support in collaboration with Season of Sharing in Sarasota County, individual donations and alternate funding – to be used for urgent needs that fall outside of the Elder Helpline system.
EHEAP – Emergency Home Energy Assistance for the Elderly Program
If you are over age 60 and cannot afford your air conditioning or heating bills, EHEAP can help you make ends meet on an emergency basis. Through this program, eligible individuals may receive help with purchasing fans, heaters or blankets with emergency funds set aside for this purpose. There may be additional funds to help repair cooling or heating equipment, pay passed due bills, or for reconnection fees. Your counselor will determine if you are qualified by asking questions about your eligibility.
If you think you're in a situation that falls into one of the categories above, call the number listed below:
Sarasota – (941) 584-0065
Venice – (941) 584-0065
Lee County – (239) 671-5330
DeSoto County – (863) 494-5965
Medicare, Medicaid and Food Assistance
SHINE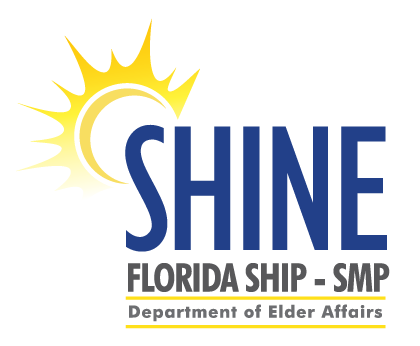 Serving Health Insurance Needs of Elders (SHINE) is a free program offered through the Florida Department of Elder Affairs and the Area Agency on Aging. Trained counselors are available to help older adults understand the ins and outs of Medicare, Medicaid and health insurance. One–on-one counseling through SHINE is free, unbiased and confidential.
Senior Friendship Centers in Sarasota and Venice are approved counseling sites through the program. Call the Elder Helpline at (866) 413-5337 to be paired with a SHINE counselor.
ACCESS
ACCESS (Automated Community Connection to Economic Self Sufficiency) is a program The Department of Children and Families offers via its online portal here. Programs available include food assistance or SNAP (Supplemental Nutrition Assistance Program, previously known as "food stamps), temporary cash assistance, Medicaid, and refugee assistance.
Each of these programs has its own eligibility rules, but you may apply for any (or all) of these programs at one time using the same online application. If you need help applying for assistance, ACCESS partners with Senior Friendship Centers locations in Sarasota and Charlotte Counties. You can call the following numbers to ask about applying for assistance through ACCESS.
Legal Assistance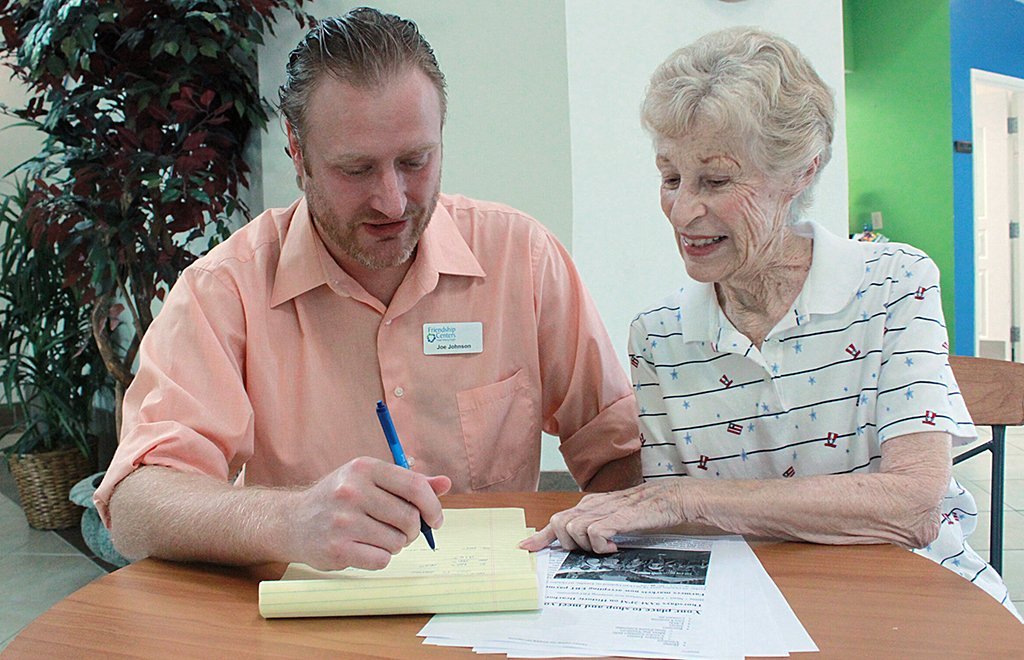 Senior Friendship Centers offers legal assistance in partnership with Gulf Coast Legal Services in Venice and Sarasota on a limited basis. Our legal partners are volunteer professionals providing a one-time 30-minute consultation for free with an appointment. Hours and days of availability vary considerably and you'll need to call the location near you to find out the attorneys' availability. In Sarasota call (941) 955-2122 and in Venice call (941) 493-3065.
Support Groups
Senior Friendship Centers provides a welcoming, safe place for older adults through loss/grief and discussion groups offered regularly through the Activity Center. Find out more by viewing our weekly calendar.
My Journey
My Journey is an award-winning program at Senior Friendship Centers that provides an opportunity to tell your life story in your own words, which are recorded and sent to you in an email.
Research has found that reminiscing can be an important tool to improve the confidence of older adults. By recalling how they overcame past struggles, doctors say people are better able to confront new challenges. Several studies of dignity therapy show an increased sense of purpose and meaning.
Sharing your story is a wonderful gift for family and friends. For older adults, the process has been shown to improve cognition and behavioral functioning, lessen depression, and strengthen personal resilience.
Writing is another way to bring your story to light.
For more information about My Journey, call (941) 556-3236